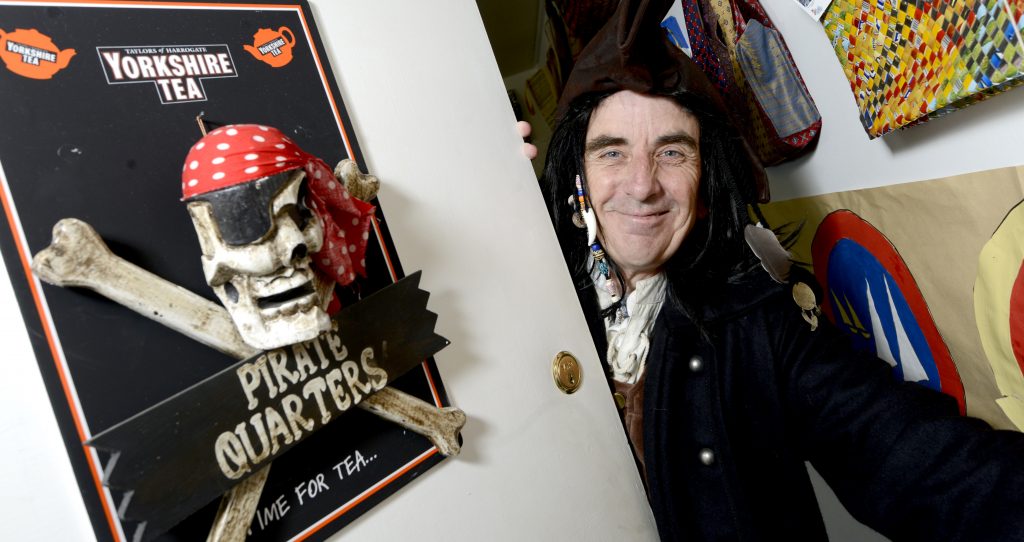 Ahoy there, I'm Captain Rummage, and I'm Bettys & Taylors' recycling pirate.
I'm passionate about teaching children about the "three arrrrs" – reduce, reuse and recycle.
When I'm not out sailing the seven seas of Starbeck I love working with local schools, craft events, playgroups, cubs and brownies groups to find more would-be pirates to help me in my quest to turn trash into treasure.
On my travels I love to collect things like old mobile phones, spectacles, stamps, and holiday change. Then I pass my swag on to charities like Oxfam who use them to raise money. Groups collecting treasure for me can then claim their reward in creative play materials.
For more information about how your group can start collecting treasure just drop me an email: coneexchange@bettysandtaylors.co.uk
Save
Save
Save
Save
Save