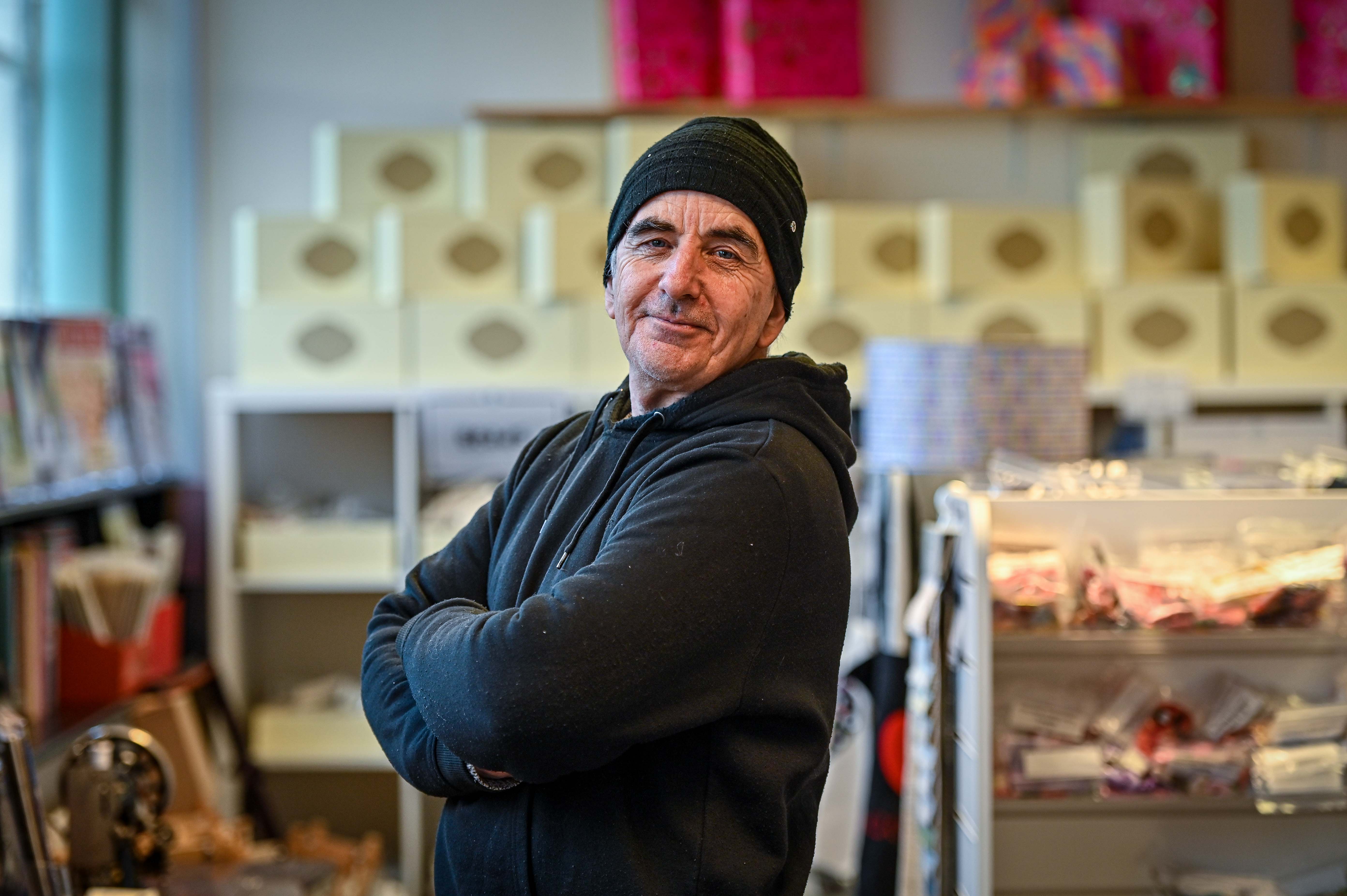 Meet our Community Champion, Chris Powell. Previously known as our recycling pirate, Captain Rummage, Chris works in the Cone Exchange and hosts talks for local groups.
Like everyone at the Cone Exchange, Chris is passionate about the three R's – reduce, reuse, recycle. So much so that Chris was the founder of the Cone Exchange!
"The idea came about when a boy who was visiting the Taylors factory on a school trip noticed a cardboard cone that was in the waste pile and asked if he could take it home to make into a Christmas angel", Chris says. "He saw the value in rubbish, and it encouraged me to do the same."
At first, we were just a little shed on the grounds of our main site at Plumpton Park, but since then we've grown into our warehouse, where are now. You can read more about how the Cone Exchange began here.
As part of Bettys & Taylors Group, Chris has won environmental awards from the local council, The Queen's Award for Sustainability, Young Enterprise Adviser of the Year (2005), a Green Blue Peter badge and an MBE in 2008.
For more information just drop us an email on hello@coneexchange.org
Covid-19 Update: Due to Covid-19 our 2020 bookings have been rescheduled, so 2021 is now fully booked. For this reason, we're currently not taking any new bookings until we've worked through the current ones. Please keep an eye out on our blog for any updates.