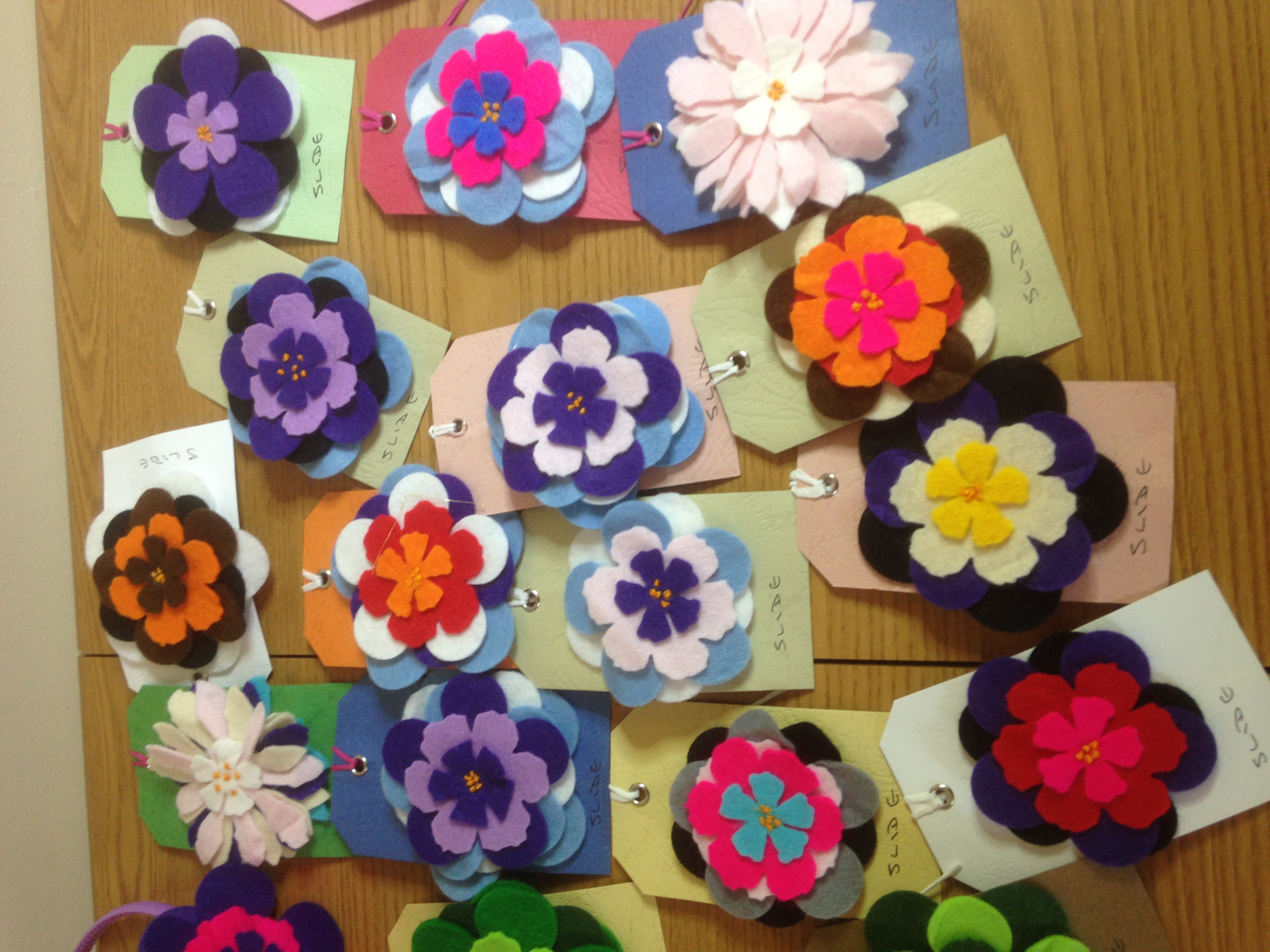 Cath Pollard, a regular Cone Exchange customer, recently shared some of the pieces that she had created with our felt flowers. Cath has created a range of broaches, slides and headbands from the flowers to sell in aid of Martin House Children's Hospice and Friends of Harrogate Hospital.
The flowers are created for us by our work experience students, all of whom are adults with additional learning needs and visual impairments, who come to the Cone Exchange for a taste of working life.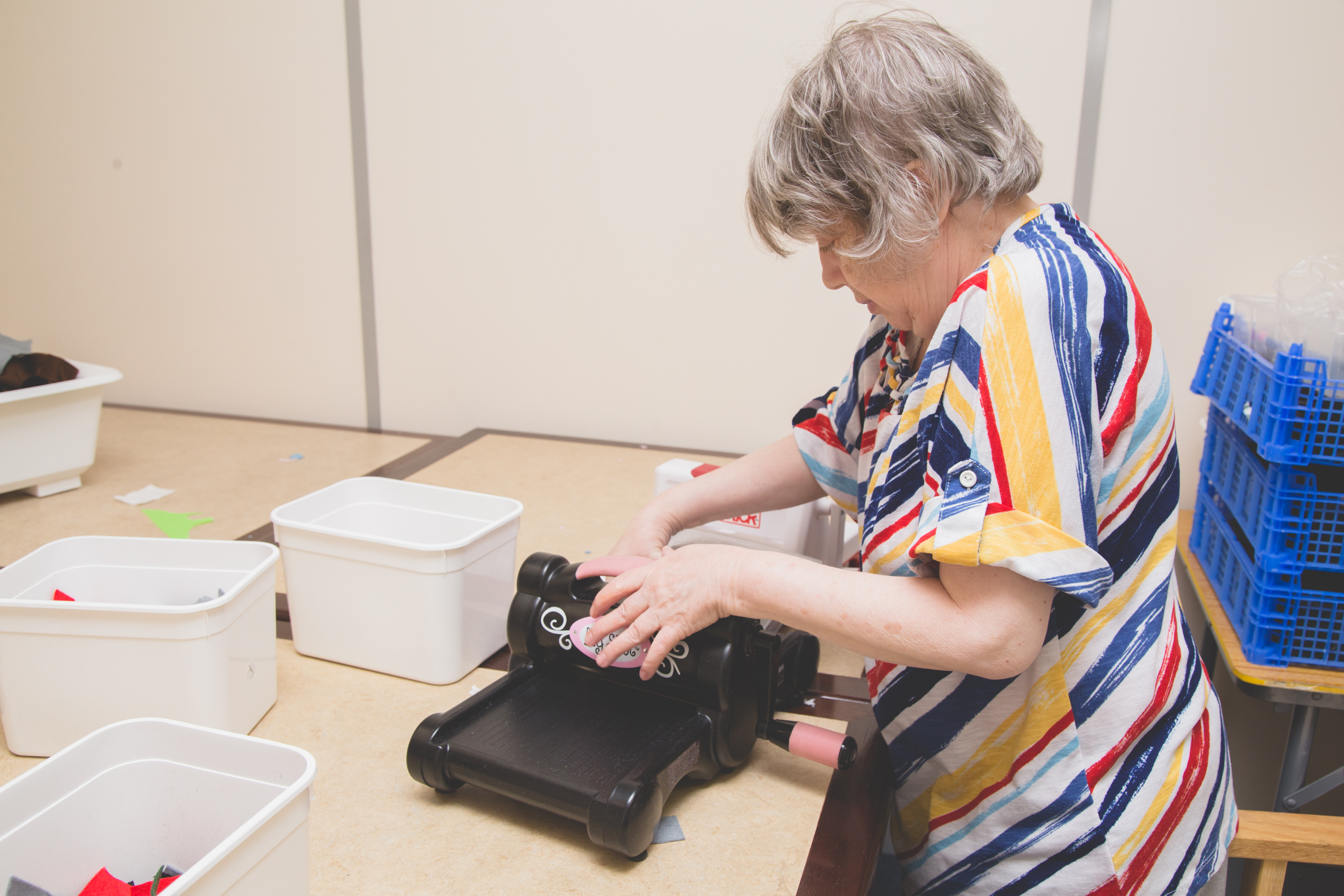 The students take great pride in the work they produce and act as the planners, production team and QA department. The work helps with co-ordination, developing social skills and communication. The team of students all work together in a workshop behind the scenes at the Cone Exchange and can often be heard laughing and singing as they work.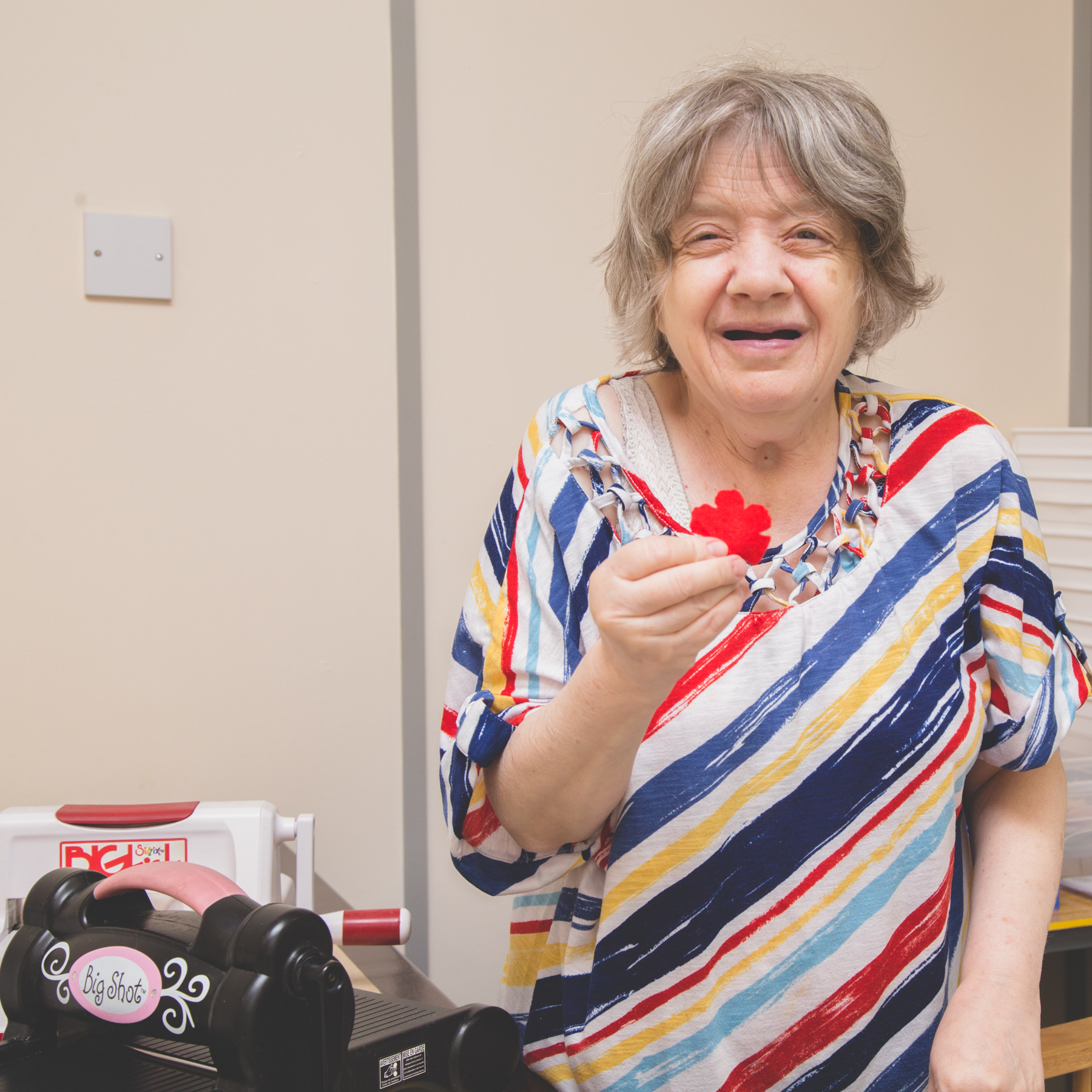 Here is Kim who comes from err assisted living on Tuesdays and Thursdays, along with fellow volunteers with Miles and Emma, to help produce our felt flowers. Recently Kim bought a bag of flowers to take home to make her own badges and proudly wears her flower whenever she comes – talk about taking your work home with you!
Save
Save
Save