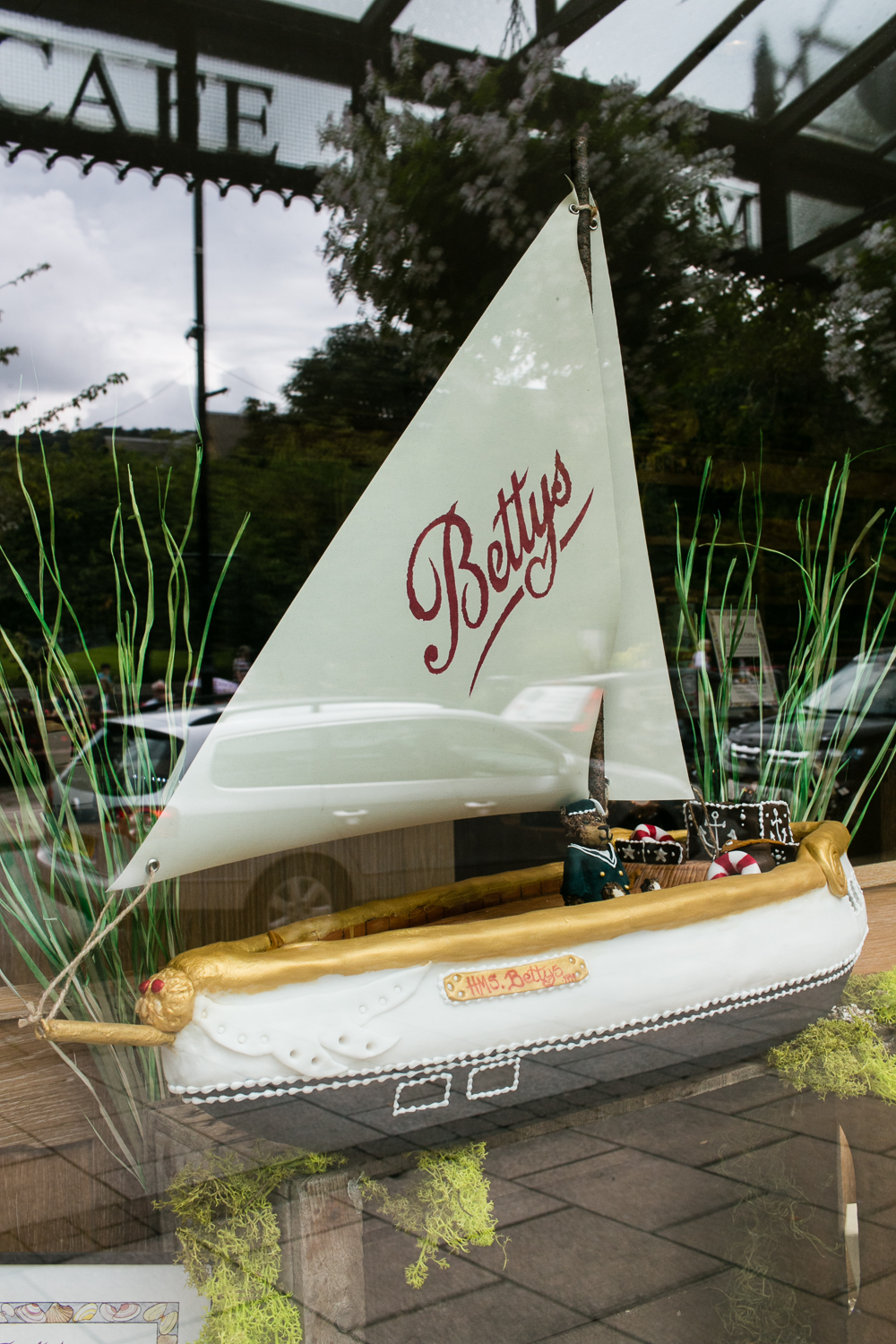 The summer holidays are finally here and with them has arrived the new Bettys seaside themed window displays. Centre stage in the windows are beautiful Bettys sailing boats with sails made from  recycled window blinds courtesy of the Cone Exchange.
Bettys Visual Merchandiser, Robyn Cox, explains the connection 'At Bettys, we always try to reuse as many props for our displays with a new and creative twist. Sometimes we need to source or build new items for our windows, this summer the sails for our boats were made from blind off-cuts and was sourced, along with the netting, from our Cone Exchange Project – a fantastic resource for the business and customers where you can find almost anything. You truly need to see it to believe it. But get in quickly as Tuesday is the last day it will be open before the Summer holidays so if you need to stock up on craft materials get down there quick!'
Keep a look out for the displays, in shops until September.
You can also follow us on Twitter @ConeExHarrogate or on Instagram @coneexchangeharrogate
Save
Save
Save
Save
Save
Save